15 Best Travel Agencies in Dubai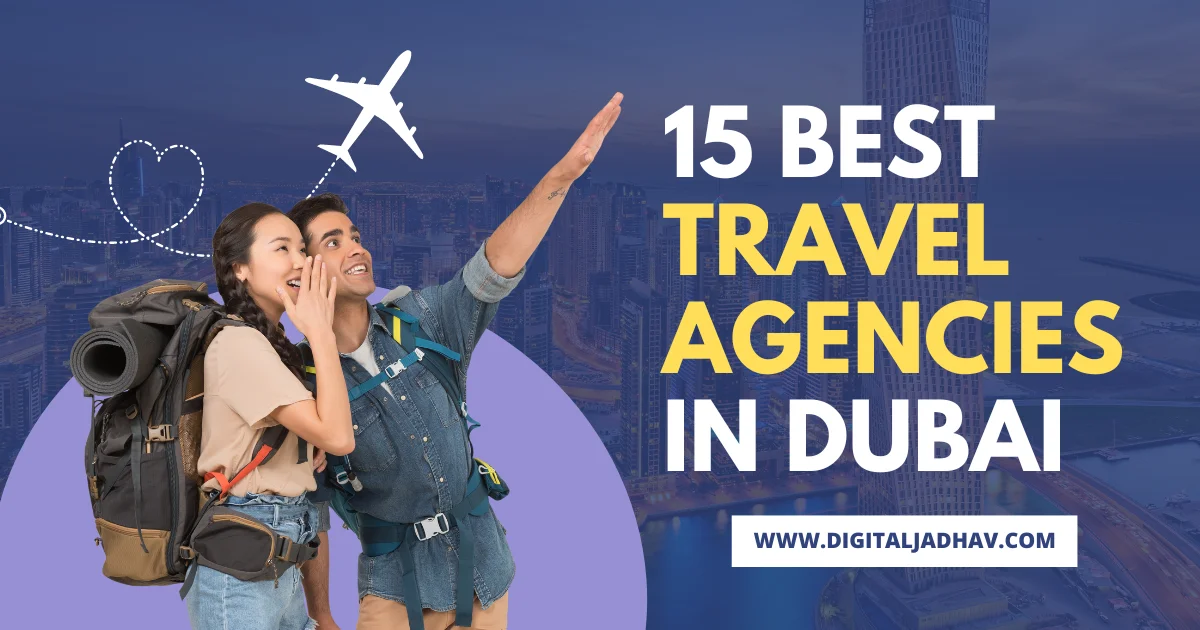 Last updated on January 31st, 2023 at 01:45 pm
Planning a trip to Dubai and looking for the best travel agency to help you book your vacation? checkout our list of the top 15 travel agencies in Dubai includes reputable companies such as Travelex, Arooha Tours & Travels, and Regal Travel. These agencies offer a wide range of travel services including flights, hotels, tours, and activities, as well as customizable travel packages to suit your specific needs and budget. Whether you're looking for a luxury getaway or an affordable adventure, these top travel agencies in Dubai have you covered. Start planning your dream vacation today with our list of the best travel agencies in the city.
To make your traveling easy and for exploring the places with full comfort it is beneficial to hire traveling companies.
Traveling companies in Dubai make arrangements for everything on behalf of their clients. They know how to manage traveling tasks successfully. They ensure safe and secure traveling along with a proper arrangement of things. They have a wide network in every traveling-related industry and with their connection, they provide the best traveling experience to their clients.
Top 15 Travel Agencies in Dubai
Check out our list of the 15 best travel agencies in Dubai. We've got you covered for all your travel needs, whether you're looking for a luxury vacation or a budget-friendly getaway.
Travelex Travels & Tours
Arooha Tours & Travels
Regal Dubai Travel Agency
Green Apple Travel & tourism
Rayan Tours
CityOne Tourism & Travel
Travel plan Dubai
Amani Travel and Tourism
Seaman Tours
H.I.S Travel & Tourism
Uranus Tours & Travels
House of Tour
Tabeer Tours
Apollo Flight Center Holidays
Adrenaline Travel Dubai
1. Travelex

The company started in 2002, and Travelex Travels and Tours get IATA status within 6 months of the corporation of business. Since that the company has been providing unmatched services to its clients. Dubai is one of the best-loved tourist places and tourist wants to explore the place fullest. Travelex happily welcomes international tourists and helps them to visit every part of the city and enjoy their hospitality. They assist in every stage of tourism from booking tickets to offering cars on rent to their clients.
Why choose Travelex?
Flight/ticket facilities- Travelex helps you to book your flight ticket around the globe at the cheapest rate. Teams up with top airlines company they booked your ticket at the most affordable rate.
Hotel booking facilities– booking hotels in an unknown City is quite complex. Travelex book your hotel accommodation online or offline. They know the latest rate of hotels that ensure the client gets the one under their budget.
Limousine services- Limousine services- Travelex makes your trip memorable with provides luxurious limousine services that give you comfort. Travel with style within the city as they book limousines for you by contacting their partner. They will make the whole trip worthwhile with their excellent services.
Contact Details
Online Order Queries:
Tel.: +971 565489488(Abu Dhabi)
Tel.: +971 543061775(Dubai/Sharjah)
Email: Onlineorderuae@travelex.com
Website: www.travelex.com
P.O. Box 94, Abu Dhabi, United Arab Emirates.
2. Arooha Tours & Travels
In Dubai, Arooha is known for providing a wide range of travel services to its clients. Throughout the world, they will assist in Visa confirmation services, and flight and hotel booking services. They are known for cracking great deals and providing excellent traveling facilities to their clients.
Now you can enjoy your vacation with Arooha in an affordable manner. Booking a trip with them is the easiest way to explore your destination. You can easily grasp the facility by using their websites and contact details provided by the company. The rest things will handle by the company effectively.
They have a wide channel of communication that helps in doing their work easily. They work with all sectors of the country. Having a partnership with likewise companies helps in catering to the needs of their clients.
Their professional teams are hired by them throughout the world to provide adequate services to their customers. Hence for your tour contact Arooha travel company and makes your trip enjoy full and memorable.
Arooha services
Offer easy and secure online booking services.
Provide 24/7 hours customer care services.
Easy online payment services
Visa approval services
Contact Details
Address: Shop No 1 Khalid Bin Al Waleed building Khalid bin Al Waleed Road Al Suq Al Kabeer – Bur Dubai – Al Fahidi – Dubai – United Arab Emirates
Phone: +971 4 239 9903
Website: www.aroohatours.com
3. Regal Dubai Travel Agency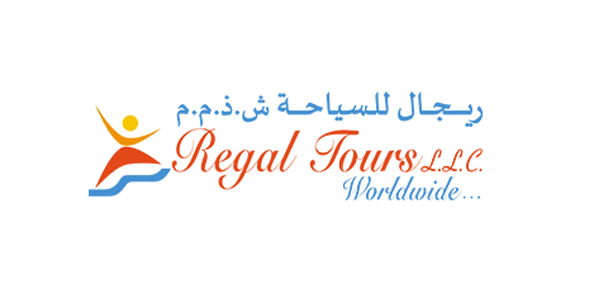 The Regal Dubai Travel Agency is known for providing safe and secure facilities to its clients. They simply do the procedure related to the traveling of a person and assist them in focusing their trip as they arrange all things on their behalf of them.
They make arrangements for visas, book hotels make arrangements for travel facilities, book flights, and everything related to your trip. About 1.3 million people got their help for traveling purposes. They know the value of time and hence makes arrangement for everything perfectly.
The company has direct contact with Dubai Government and immigration offices they simplify the documentation process of their clients
Why prefer Regal for your tour?
Having dedicated staff is always available for you when you require urgent approval for your Visa.
Regal helps in approving the Visa which was rejected by authorities for many reasons. If your visa is stuck in the process then also they resubmit your Visa and provide authorization for it.
The travel agencies in Dubai seek the help of Regal for approving the Visa. The quick services of Regal attract their clients to complete their work with them.
Being the most reputed travel brand in Dubai, the company has more than 19 years of experience in related work.
Regal services
Dubai UAE Visa
Corporate services
VFS Appointments
Air ticket and hotel booking facility
Worldwide visit visa
Contact Details
Address: Dubai 1 Street (Al Qusais Industrial 2 1 Al Bin Fahad Building 4 – Dubai – United Arab Emirates
Phone: +971 50 847 4794
Website: www.regaltoursuae.com
4. Green Apple Travel

Green Apple Travel agency in Dubai offers diverse services to clients. They help in approving Visas and planning your whole trip in a cost-effective manner. Working with them doesn't require the search for places, hotels, air ticket booking, or anything as they provide a complete package of facilities to their clients. They make the trip of their clients comfortable and plan everything for them.
Their motive is to provide their services more than the client's expectations. They adopt thoughtful approaches for their clients as giving their best is the goal of the company.
Green Apple Travel and Tourism have a Visa specialist who helps the client to get fast and reliable visa approval services. They can easily arrange visas for six different cities that includes South America, North America, Australia, Europe, Africa, and Asia.
As they have clients from different countries, they have an expert team that knows different languages like English, Filipino, Russian, and Arabic. With the help of a strong team, they can handle the requirement of their clients from different countries easily.
Contact Details
Address: Office 408, Nasser Lootah Building, Consulate Area – Dubai, UAE
Phone: +971 4 370 5995
Email: info(@)greenappletravel(dot)ae
Website: www.greenappletravel.ae
5. Rayan Tours
Rayan Tour provides authentic travel experiences to its clients. From long tours or need small ones, Rayan Tour works with perfection for your every tour. You can search and compare the services of Rayan Tour. They are in Dubai and works according to the expectation of their clients.
Their tour portfolio and a different package of holidays make your trip extraordinary delight full and interesting. The customized services at an affordable price are the unique things they have. Moreover, they offer a Visa approval facility along with flight and hotel booking under your budget.
Travel budget is important for clients. Everyone wants to explore maximum in minimum budget and this is possible only by hiring Rayan Tour. Their dedicated team supports the clients. They show reliability, trustworthiness, and honesty in their work. By hiring the company one can get quality traveling experience.
The company is doing a tremendous job and as a result, they achieve a good experience of traveling in a short span. Focusing on the client's requirements is the most important aspect of a company and Rayan Tour does its best to fulfilling client requests.
Special services
Group tour
Private tour
Desert Safari tour
Cruise booking.
Adventure tour
Contact details
Address: ACICO Business Park Building, Office # 703, 704,705, Port Saeed Road, Deira – behind Nissan Showroom – Dubai – United Arab Emirates
Phone: +971 4 208 7444
Website: www.raynatours.com
Email: inquiry@raynatours.com
Read More Here:
6. CityOne Tourism & Travel
CityOne tourism and travel is a destination-based management company having headquarters in Dubai. The company provides both corporate and individual traveling services with custom design programs. They offer comfort and reliability.
You can search the luxurious hotel and resorts according to your budget with them. The team of the company is always available to help their clients. You can connect with them whenever required to do. They are helpful and build a close relationship with their clients.
They ensure the best tour and travel services in Dubai. This traveling company of Dubai arranges everything without any mistakes and seamlessly makes a proper arrangement by contacting their partners.
The company is proud of their staffs as they serve its clients in the best possible way. All such things keep the company facing the competition and offer affordable services to their clients. They are reliable and respond quickly. The company is beneficial for both amateur and Seasonal travelers. These things make the company reputed and at the top traveling company list
is their best price quotation, 24/7 customer support system, and simple and easy booking process.
Contact details
Address: G04, Tamani Arts Offices – Business Bay – Dubai – United Arab Emirates
Phone: +971 4 252 5516
Website: www.cityonetours.com
Email: info@cityonetours.com
7. Travel plan Dubai
Want to explore Ajman, Abu Dhabi, Fujairah, and Ras-AI-Khaimah contact the most popular traveling company, Travel Plan Dubai. Whatever the plan the clients require to include in their holidays, Travel Plan Dubai exactly make their plan accordingly.
The best part of the company is that they mentioned the detail of their packages on their website. You can compare and look for their services easily. The team of company helps you explore Dubai by designing your tour plan including the extensive deals and offers of the company.
Their package covers desert safari, adventure, cruise dinner, heritage tour, shopping tour, and other essential things. Hence determine your budget and get ready to have a wonderful tour with Travel plan Dubai.
You can contact the customer care services that help you with flight booking, and hotel booking, and take you to your destination safely and securely. The company makes the trip hassle-free with their support and by offering convenience to tourists.
Offered services
Flight booking services
Visa confirmation services
Dubai Airport transfer facilities
Open daily
Luxury tour and trip
Contact Details
Address: Rashid Al Makhawi Building – First Floor – Umm Hurair Rd – Dubai, United Arab Emirates
Phone: +971-(0)55-9204400 / +971-(0)55-9204400
Email: info@travelplandubai.com
Website: www.travelplandubai.com
8. Amani Travel and Tourism
Amani Travel and Tourism are the leading traveling service provider in Dubai. Deal with different traveling segments, they focus on managing the traveling of clients and making pocket-friendly budget and accommodation facilities. Visa is an important aspect when you consider to travel different countries but Amani Travel and Tourism makes it simple.
Now they extend their services and offers group package, Visa services, holidaymaker, customized package, and all traveling accommodation under a single roof. Whenever you search for an inexpensive travel package for your trip must contact Amani Travel and Tourism.
The mission of the company is to offer 24/7 hours services to clients all over the world and make their trips memorable at a reasonable rate. They not only made professional terms but also guide their clients personally.
The clients are everything to them and serving with the best accommodation is their motive. You can economically enjoy Desert Safari and every part of the city flawlessly. The company organizes everything in such a way the clients don't need to bother about anything.
They take care of every activity they perform. You. An enjoy solo traveling, group traveling, traveling with families, tailor-made holidays, and every aspect of traveling fullest.
Contact Details
Address: Shop 5, 39th street, al Karama – Dubai
Phone: 04 225 53
Email: info@amaniworld.com
Website: www.amaniworld.com
9. Seaman Tours
Seaman tour, formed in 1990 has been giving tremendous services to its clients. A subsidiary of Seaman Columbus Tours LLC has 28 years of experience in offering traveling accommodations to its clients. The company is performing remarkably, standing out in competition and catering services to both personal and corporate clients.
Their multi-lingual team experienced the best trip of your life. They easily avail you the fright ticket to your home company. Client concern is most important for them and they do their best to make their client satisfied with their services.
They assist in the Visa application procedure and avail you quickly through their vast network. The main benefit the company provides is that they are available daily. Along with the visa application process, they also book hotel accommodations for their customers.
Why select Seaman Tour
Visa service– the company provides express Visa services. The client will get their visa within 1-2 days.
Visa change services– the client will change their visa without leaving the country with Seaman Tour. They can extend or renew visas with their wide source.
Support system– the team supports their customer by offering 24 hours services for visa change and other facilities.
Airline tickets- book airline tickets to your home country without any delay.
Accommodation– the company offers accommodation according to their budget.
Visa Services
Russian Visa Services
Oman Visa services
Visa change without exit
China Visa
Singapore Visa
Contact Details
Address: 701 Al Qusais Plaza, Dubai – UAE
Phone: 971 4 238 1777 / 056-271-0885
Email: info@seamantours.com
Website: www.seamantours.com
10. H.I.S Travel & Tourism L.L.C
The group is a global corporate group formed in the year 1980 in Japan. The company is globally expanded having 556 branches in 305 cities. The company got huge success in their work and join with other sectors like hospitality, airline industry, visa industry, and many more.
In 2008 the company start its business in UAE. Initially, they aim to expand their traveling business in the Japanese market and however they succeed in it and presently catering to the demand of their clients perfectly. They seamlessly operate their business throughout UAE.
From departure to the final destination the company team coordinates with each other, planning all traveling needs and giving their best services.
H.I.S Travel & Tourism Services
Airline ticket- the team have details of the ticket price of different airline companies. They help you get airline tickets that are offered at discounted rates.
Hotel booking services- H.I.S have branches all over the world. The hotel booking team communicates with their team and avails the best hotel under the client's budget.
Travel insurance– the uncertainty can happen anytime especially when you are traveling or enjoying your trip. Accidents, illnesses, and trip cancellations are quite common. But those who hire H.L.S. do not need to worry as they provide travel insurance to their company.
Visa Assistance- when we decide to travel to different countries, Visa is very important to consider. The company will help you to apply for a visa in countries like the United Kingdom, Malaysia, Australia, Singapore & Thailand, and many more.
Contact Details
Address: Office 701, Al Hawai Tower Sheikh Zayed Road, Dubai, United Arab Emirates
Email: info@his.ae
Phone: +971 4 329 5776
Website: www.his.ae
11. Uranus Tours & Travels
Traveling not only includes moving from one part to another but also includes crate memories, enjoying the trip, exploring places, a well-routed journey, and many more. It can be possible only with Uranus travel and tour.
This is also the corporate philosophy of Uranus Travel and Tours, an IATA Accredited Agent that serves as a one-stop shop for all travel and tour-related activities. Established on a small scale in 1994, the company has grown to over 65 employees today, with the team consisting of travel industry veterans who bring to the table their commendable expertise.
Their mission is to operate their business in such a way that the clients get the desired result for the service they hire from the company. Their motive is to offer par excellent services and provide all facilities in one shop.
Why book your travel with Uranus travel and tour
Flight options- the company can arrange flight booking for around 15000 destinations. They provide comparisons and make you choose according to your need.
Hotel option- get the best hotel in town through Uranus travel. They have a list of the hotel offering excellent accommodation.
Discounts and special offers- you can subscribe to the newsletter of company and get the best travel deal for your tour.
Contact Details
Address: 2B Sultan Business Center, Next to Lamcy Plaza, Oud Metha. P.O.Box 8611
Phone: +971 4 33 55 559
Email: online@uranustravel.com
Website: www.uranustravel.com
12. House of Tour
Established in the year 1985, with the motive to provide luxurious travel facilities to the traveler. Starting with 3 people, the company now flourishing with thousands of staff and spread its business all over the world. The company comes among the top 5 travel companies in South Florida.
The company arranges corporate travel, manages the expenses of the company, manages the budget, and advice related to traveling policies to the clients. The companies make a relationship with airlines company to provide VIP seats. Along with the airline, the company has a connection with the hotel and car rental industries. Together offer brilliant services.
The company is affiliated with BCD which is the fourth-largest travel company. The company assists their client no matter where they are. BCD provides various benefits to HOT in technology, helping in getting discounts, setting benchmarks, and more.
Not only this the company makes arrangements for traveling packages for big celebrities. You can enjoy the cruise facility easily as all such arrangements and responsibilities are taken by him.
Offered services
Cruise booking facilities.
Plan your vacation effectively.
Reservation in hotels and restaurants.
Make corporate traveling easy.
VIP, celebrity travel
Multi-generation travel
Millennial travel
Contact details
Address: E305, 3rd Floor, Block E, Al Shoala building, Port Saeed, Dubai, United Arab Emirates
Phone: +971 4 397 9335
Email: feedback@houseoftours.com
Website: www.houseoftours.com
13. Tabeer Tours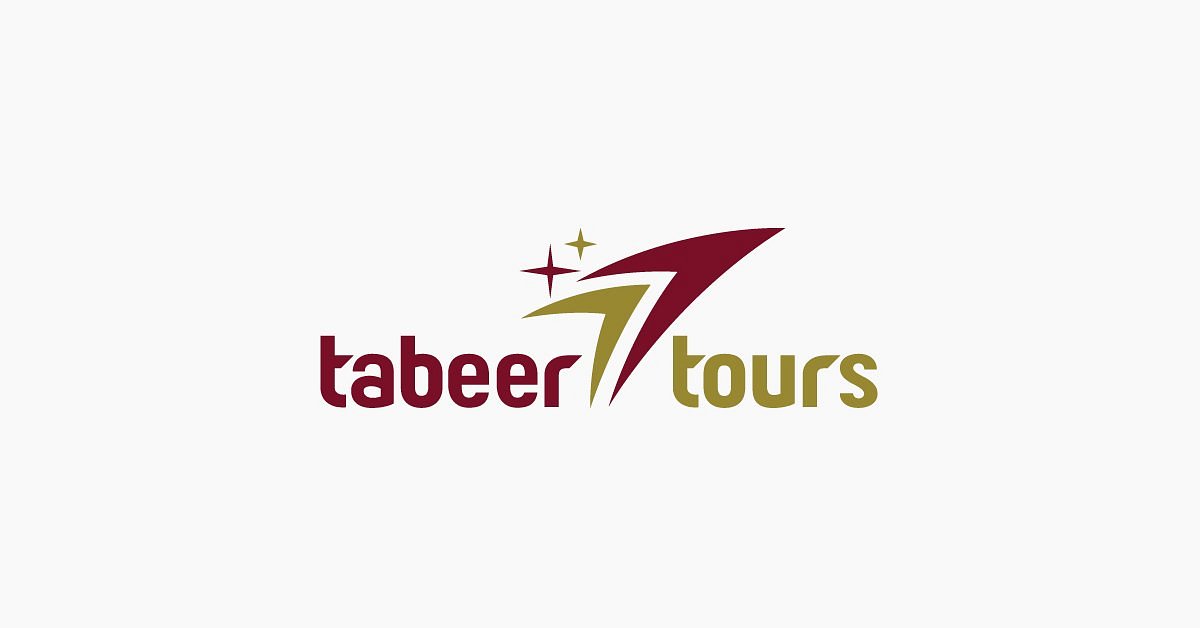 You can travel the world with Tabber Tours traveling company with ease. They provide a wide range of travel offers and different packages to their customers. They cater to the need of person want to travel in UAE or all over the world. They arrange your flight ticket at a competitive price as they are dealing with 450 airlines company.
They have contact with 1.5 hotels in the world and come up with a wide range of package options that fit clients' budgets. They convert your dream of traveling into reality by helping you in each stage of the trip. The website and mobile application of the company are very easy to understand. It provides convenience to clients to deal with the services and prices the company charges.
The company assists you in booking hotel rooms, changing of Visa, booking flights, cruise arrangements, and other accommodations arranged by the company. The client gets benefits through a secure payment method. 24/7 their staff makes the plan for your every traveling plan so that executive according to plan. The staff knows the multi-language to support the clients regardless of where they come from. No matter where you start your trip and you want to end the company will always support you.
Contact Details
Address: 1802, Musallah Tower, Near AI Fahidi Metro Station Bur Dubai.
Phone: +971 435 75 404
Email: inquiries@tabeertours.com
Website: www.tabeertours.com
14. AFC Holidays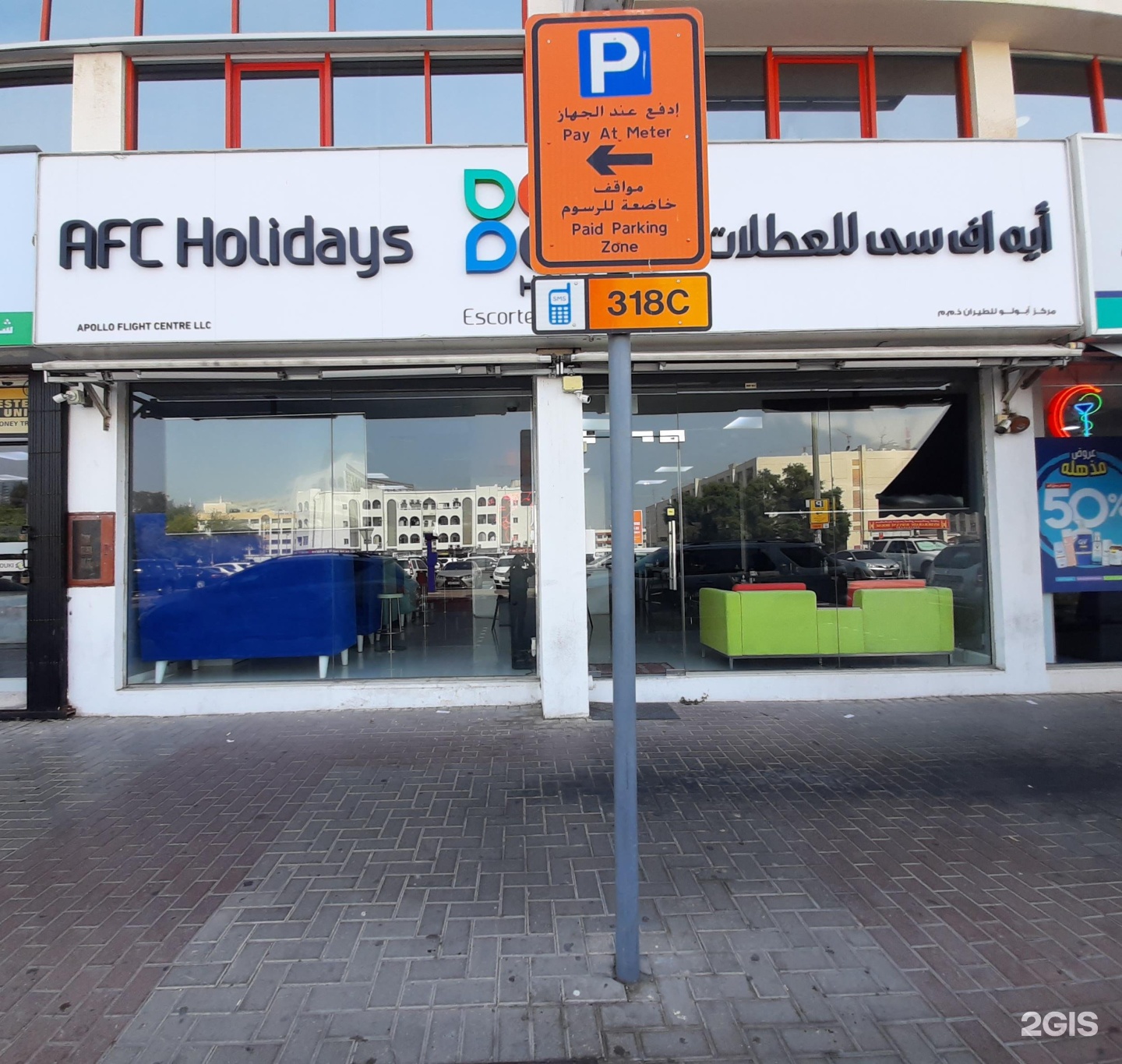 Apollo Flight Center Holidays opens its company in the United Arab Emirates in the year 1996 to help travel agents to guide their client's tour plans. But in 2011, the company directly started to help their consumer in every aspect of traveling.
The company wants to provide more than expected services to its clients. Giving quality services at an affordable price is the primary motive of the company. They ensure proper holidays and deal with the best accommodation and traveling agreements for the clients. The client will enjoy the UAE with the tour guide of the company.
Before booking any hotel or rental services we examine all the details themselves so that the client enjoys their trip flawlessly.
Travelers get the best experience when they hire Apollo Flight Center Holidays. The good discipline and experienced team give their best and are highly dedicated to today's work. Before the tour start, the company ensures that they make their plans in advance and ensures clients about their services and quality of work.
Contact Detail
Address: 20 B St – Al Karama – Dubai – United Arab Emirates
Phone: 600 569 007
WhatsApp: 056 509 3764
Website: www.afcholidays.com
Email: mail@afcholidays.com
15. Adrenaline Travel Dubai
Adrenaline is a trusted traveling company providing more than 100 destination places effectively to their clients. Everyone can trust Adrenaline Travel because whether you are traveling solo, in corporate, or with family, they make arrangements accordingly. Their staff work excellently and make their clients happy with their work. The company knows how to manage the tour based on client requirements. They handle all things professionally.
When you want to travel in Dubai or any destination place you can contact the company and get detail about their services. The website will provide you with enough knowledge that makes sure that the company is trustworthy and reliable for everyone. Those who experience the services they ensure to hire them once again. Client satisfaction is the foremost priority of the company and the company is focusing on it.
Contact Details
Address: Office 506 Churchill Business Tower, Business Bay, Dubai
Phone: +971 4 234 6850
Mobile: +971 50 740 9223
Email: info@adrenaline-travel.com
Website: www.adrenaline-travel.com
Conclusion
In conclusion, Dubai is a world-renowned destination for its luxurious hotels, iconic landmarks, and diverse cultural experiences. To make the most of your trip to this vibrant city, it's important to choose a reputable and reliable travel agency. Our list of the top 15 travel agencies in Dubai includes a range of options to suit different budgets and travel preferences.
Whether you're looking for a full-service agency to handle all aspects of your trip, or a specialized company to help you plan specific activities and tours, you'll find a trusted partner on our list. With the help of these top travel agencies, you can look forward to a smooth and stress-free vacation in Dubai.