Last updated on January 31st, 2023 at 01:54 pm
The SAT is a standardized test widely used for college admissions in the United States. The SAT is owned, published, and developed by the College Board, a private, not-for-profit corporation in the United States. It was formerly developed, published, and scored by the Educational Testing Service (ETS), which still administers the SAT but does not score it.
The test is intended to assess a student's readiness for college. The SAT was first introduced in 1926, and its name and scoring have changed several times since then. The current SAT was first introduced in 2016.
The SAT consists of two sections: Evidence-Based Reading and Writing, and Math. There is also an optional essay section. The SAT is scored on a 1600-point scale, with two 800-point sections (Evidence-Based Reading and Writing, and Math).
Dubai is known for offering high educational facilities. Several institutes are offering excellent services to students. With the increase in the number of institutions, Dubai becomes the education zone where they offer test training to students. Dubai institutions have experienced and well-trained instructors that give training in SAT and enable students to clear that. The list of top 10 SAT training institutes in Dubai, UAE. They are as follows: –
Top 10 SAT Training Institutes in Dubai
Looking to improve your SAT score? Check out our list of the top 10 SAT training institutes in Dubai. We've gathered together the best of the best, so you can get the score you need to get into the college of your dreams.
Proper Choice Training Institute
Sage Education Services
BrigherPrep
ScorePlus
Option Dubai
Edoxi Training
Manhattan Review
Hale Education
Meccademia Education
Guide Me Education
Proper Choice Training Institute
Proper Choice Training Institute knows for providing quality services. They exactly know the level of knowledge a student learns in their school and college and what they exactly need for qualifying for international competitive examinations. The instructor uses a unique methodology while dealing with students and cater to them in groups and schedule training to work perfectly. This institution has professional, qualified and knowledgeable instructors who are committed to providing excellent training and focusing on the development of each student. Their primary focus is to give their best knowledge and training to students so that they will score excellent marks on their international standardized tests easily.
Proper Choice Training Institution is the best center for preparing the institution for courses like SAT, ACT, GRE, SAT Subjects, GRE, and IIT-JEE. The institution has a competitive environment that shapes the dream of students in reality and assists them in following their dream and achieving them with good scores. The adequate and well-designed study material gives proper guidance to students and helps them to deal with each topic easily.
The study material clears all the doubts easily and makes students grasp the knowledge of every detail of their subjects. The instructors are passionate about their work. They work tirelessly for the betterment of their students. The trainer also works on time management and make student able to take important decision effectively. The institution offers both online and offline training. In both cases, they provide their best services.
Popular Courses Covered by Proper Choice Training Institution
EmSAT Preparation
AP Subjects
ACT Preparation
GRE Preparation
GMAT Preparation
TOEFL Preparation
Address
Office No. #317, Al Mozna Building, Near Al Nahda Metro Station Exit (2), Landmark: Commercial Bank of Dubai – Al Qusais 1, Dubai – UAE
Phone: 04 718 1313
WhatsApp & Mobile: 050 658 5644
Email: properchoiceti@gmail.com
Website: www.properchoice.ae
Sage Education Services
Sage Institute in Dubai emphasizes not only raising their grades and scores in the examination but also understanding the study material and exam pattern for achieving long-lasting success in their career. They focus on making strategies for exam preparation for achieving success in their life. The experienced and trained professional has been serving in the institution for years and provide extraordinary success rate to the students. The course material designed by American educator covers all important topics and prepare critical exam strategies to ensure an excellent success rate.
Focus area of Sage Education
The methodology used by the instructor examines the weakness of students and converts those weaknesses into strengths.
Focus on individual designing of the path that leads to success.
Create small groups so that personalized attention should be given to every student.
Sage hires experienced, knowledgeable, and trained mentors.
Helps in applying to different universities throughout the world.
Courses offered
SAT Classes
ACT classes
Art Courses
UCAT Courses
GRE Courses
Address
Tameem House, Barsha Heights, Office 909, Dubai, UAE
+971 56 408 1202
(04)5547741
Info@sageeducation.ae
Mon-Fri 12 PM to 9 PM
Sat-Sun 10 Am to 7 PM
website: www.sageeducation.ae
BrigherPrep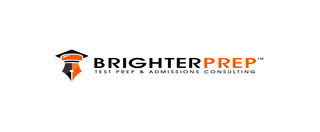 BrigherPrep assists students in choosing the best universities according to their capability and academic goal of students. The counselor works for the betterment of students and helps in getting admission all over the world. Their motive is to reach the student score of 1600 on SAT examination. The customized approach of institutions attracts students to the institution. Their trainer designs Mock tests for making them suitable to face the admission procedure of the different universities.
BrigherPrep deals with different entities including Ignite and Brighter Admission, Go to University, and Brighter-Prep. All these entities deal with proving tuition, training, and help in the admission of students to well-known institutions and universities. The holistic approach of the trainer ensures that the student will get the best score in SAT examination.
Courses offered
GRE
GMAT/EA
BMAT
SAT
SCAT
ScorePlus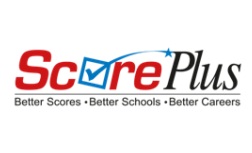 ScorePlus assist student in understanding their potential strength and using them in developing their career of students. Through their learning center, they made the career of thousands of students. Qualified counselors' administrators and instructors shape the career of students. The institution adopts innovative and unique learning activities, customized test strategies, and personalized counselor services all such help in qualifying exams and the personal and skill development of students. They enhance the studying capacity of students and encourage them to qualify SAT examination with good scores.
Why choose ScorePlus?
Spend 40 hours providing tips, tricks, and techniques for competing in SAT examinations.
Provide training every day whenever the student needs it.
Conducts unlimited Mock Tests for students and review systems to assist students in understanding exam patterns and make them able to deal with a variety of questions easily.
As per the availability of trainers and requirements of students the classes are scheduled by ScorePlus.
Fully customized classes transfer the area of weakness of students into strength.
Provide information to students related to applying to a different university in any university.
Offered courses
GMAT
IELTS
TOEFL
AP EXAMS
Read More: Best GRE Institutes in Dubai
Option Dubai
Option training institute in Dubai offers experienced instructors who direct students in the direct direction of achieving their career goals. They guide students for getting admission to a different university. The institution focuses on every component of different tests and the skill-building of students. The customized study material prepared by the highly professional and experienced inspector provide appropriate knowledge related to SAT and other courses they deal with. Option knows the value of time as a result they focus on time management of student along with the aspects.
The Option in Dubai provides one-on-one class facilities for providing customized training to their enrolled students. This also helps in proper interaction between student and instructor. The teachers there are geared up to educate students and motivate them to accomplish their goals in the best possible way. This institution believes in flexibility and hence works according to the requirement of each student of their university. The classroom training and programs are designed by the trainer after years of research and knowledge.
Edoxi Training
Edoxi Training Institute is known for offering SAT classroom training in Dubai. With Edoxi the students can customize their schedule according to their needs and the unique facility offered by this institution. The institution provides training that is successfully conducted by the trainer and the best output students received with that. The student can easily access subject material whenever they want. The instructor through their experience guides the students to fight SAT examination in today's competition.
Through audio and video classes the instructor gives presentations in the classroom. The instructor uses case studies and makes the student understand all the details of SAT examination. The SAT classes offered by Edoxi Training are comprehensive and highly informative. The students get relief from stress and grasp knowledge about the courses deeply.
Address
Office 504, Bank Street Building
Next to Burjuman Metro Station Exit 3
Khalid Bin AI Waleed Rd
Dubai United Arab Emirates
Info@edoxitiraining.com
Manhattan Review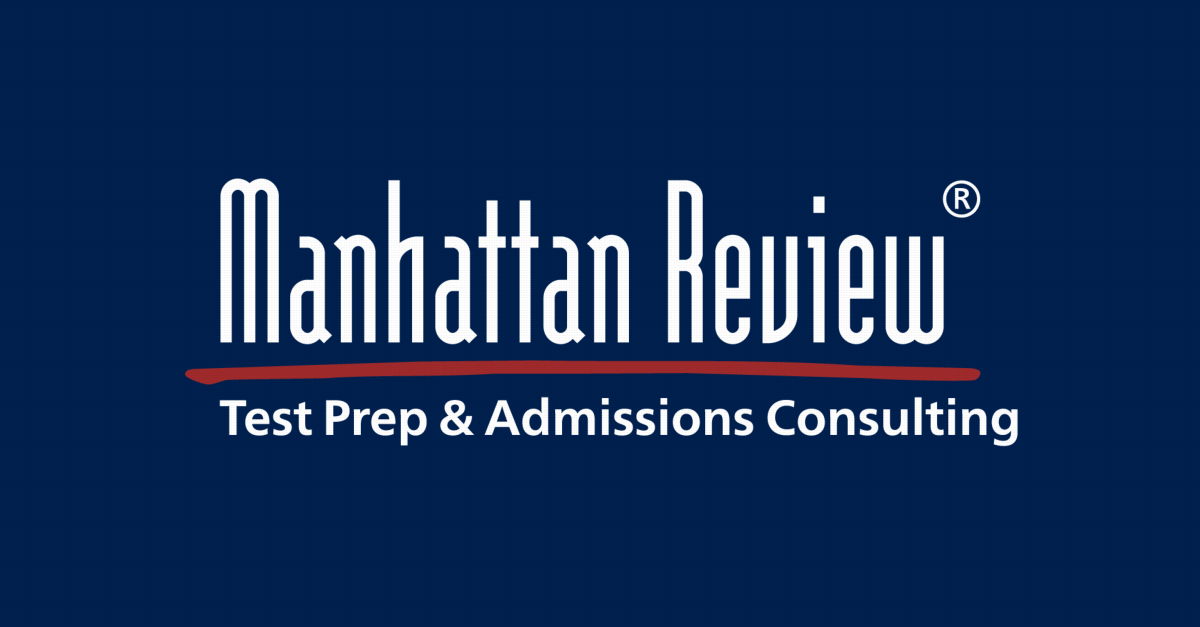 Manhattan Review is a famous company offering various courses and tutoring services worldwide along with Dubai. The institute knows for offering both online and in-person training to the students. The institution provides admission consultancy services to top teaching schools, colleges, and undergraduate programs. Their training helps students to utilize acquire huge knowledge in a short time. They believe in providing in-depth knowledge about the subject rather than using tricks and tips to deal with questions.
The institution doesn't believe in enrolling thousand of students but they believe in providing adequate knowledge to the students enrolled in it. Manhattan Review selects the best tutor for their institution. They select the best instructor from the education industry. Their passion is to help students in clearing SAT and other courses examinations and inspire them students so that they achieve their goals easily.
Courses offered
GMAT Preparation
GRE Preparation
SAT Preparation
ACT Preparation
LSAT Preparation
Address
Manhattan Review
Baniyas Road
Dubai
United Arab Emirates
Email: info@manhattanreviee.ae
Phone: +1-212-316-2000
Hale Education
In Dubai, Hale Education is getting popularity because of the training they provide to its students. Those who enrolled in the institution for SAT training get expert knowledge and confidence that they fight the international standardized exam and also do their best to clear the exam. The classes of Hale Education is very small and dynamic to create an environment that makes the student study well and achieve their goals. The instructors of Dale Education use a group discussion methodology of teaching that encourages them to think out of the box.
In this institution, they find out the mistakes of students and help them in correcting them by thing the issues in a different direction. They encourage them to find out different solutions for one problem. Their students always come on the topper list for SAT. The dedication and hard work of the instructor enables students to make their position at the top of the list. The application process for applying to reputed universities is quite challenging but the instructor of Hale Education knows how to face challenges and apply to the best universities.
How does Hale Education work?
Step 1: the instructor of Hale Education will take a diagnostic test on students
Step 2: After that, the students should meet their instructor and discuss their scores.
Step 3: Now the student can sign up and can sell can select both one-to-one teachings as well as group.
Offered services
SAT Group Instruction
ACT Private Tutoring
SAT Private Tutoring
UCAT Training
BMAT Training
Meccademia Education Institute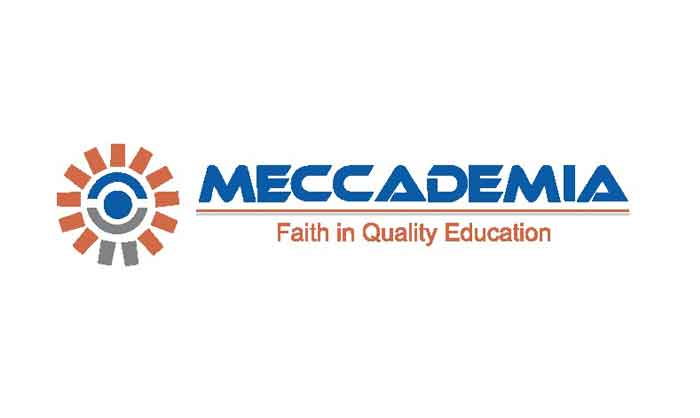 The faculties of Meccademia used the most relevant course content for their students. They deal with frequent content that makes the student prepare themselves for SAT thoroughly. All such things help the students to manage their time and attend to all questions at a given time. The instructors include all the details of courses in their content, make them aware of the area that helps them to score maximum marks, and guide them to answer the asked questions effectively. They focus on the area that will assist students in getting maximum return. They provide sufficient training to Grade Xll students so that they score 800 on their SAT Exam.
The instructor of the organized well-structured classroom doesn't divert the mind of students from their studies. The students get techniques for solving issues and do their best in the examination. Their main aim is not to get good marks but to score a perfect 800.
Why join Meccademia?
The teacher of Meccademia is fully trained and gets the support of outstanding academic advisors. They perfectly know the SAT dynamic style of teaching and have detailed knowledge about the test. They provide step to step guidance and encourage them to follow their dreams.
Guide Me Education
The learning style of every institution is different. Guide Me Education works on individual testing styles. They make customized plans for students. The flexibility they adopt helps the student to solve their study issues easily. They have the following SAT class option. Both private and group teachings are available with them students should adopt anyone according to their choice. The strategies they prepared are extensive that give strengthen the students to solve every issue of SAT preparation.
The student gets the opportunity to get one-on-one training so that the instructor focuses only on them. The institution is equipped with high-profile technologies that help with easy learning strategies.
Offered courses
Address
2402, Tiffany Tower, Cluster W, Jumeirah
Lakes-Tower – Dubai UAE
Email: info@guidemeedu.com
Phone: +971-52-140-5818
Offered courses