Mobiz lifetime deal lets you leverage your customer data insights to send individualized SMS landing pages that build loyalty and boost your bottom line. Create scalable, personalized SMS landing pages to improve engagement and conversions.
You know that good business is personal—that's why Starbucks asks for your name (and then butchers it every. Single. Time.) You want to write personal messages to each and every customer, but you don't have an entire department dedicated to cold outreach, or any departments at all. Wish you could customize every SMS landing page you send, with granular data to offer customers tailored discounts and products?
Mobiz lets you leverage your customer data insights to send individualized SMS landing pages that build loyalty and boost your bottom line.
Meet Mobiz.
Use premade templates and your own data to build hyper-personal SMS landing pages
Alternative to: SMSBump and Yotpo
Send targeted SMS landing pages to your entire customer base
Best for: Marketing agencies, retail businesses, and restaurants that want to entice customers and capture leads
How to use SMS Marketing with Mobiz
With over 30 premade templates to choose from, Mobiz makes it a breeze to create custom SMS landing pages that beautifully align with the feel of your brand.
You can choose a base template or design your own from scratch. Either way, you'll be able to tailor every part of your landing page, from top to bottom.
Mobiz lets you use insights based on your customer data to build SMS landing pages as unique as they are.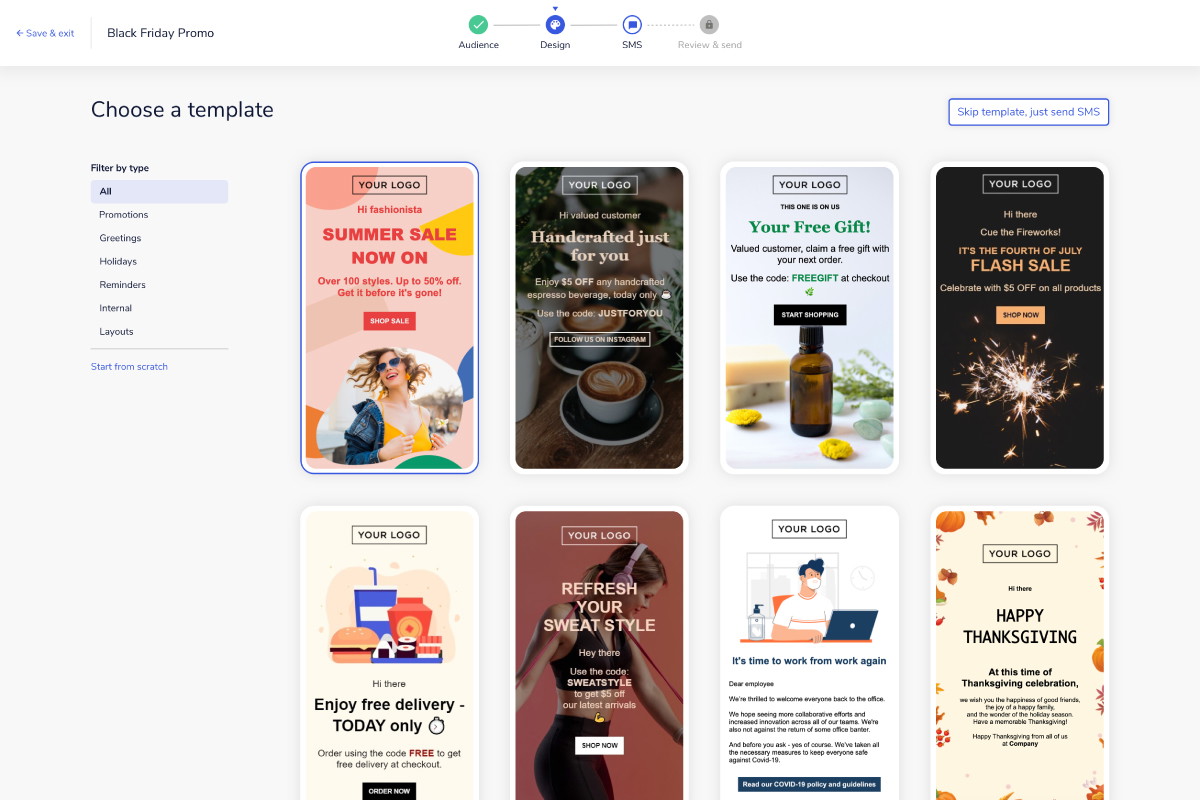 Access over 30 fully customizable templates to tailor your landing pages to your customers!
Beyond building templates, Mobiz helps you grow your contact list and increase your reach by targeting new customers.
Create branded text-to-join keywords to advertise next to your Mobiz number for digital and print advertising.
You can even greet prospective customers who use your text-to-join keywords with an individualized offer and welcome message.
With Mobiz, you'll finally be able to offer a tailored experience to all your current and future customers.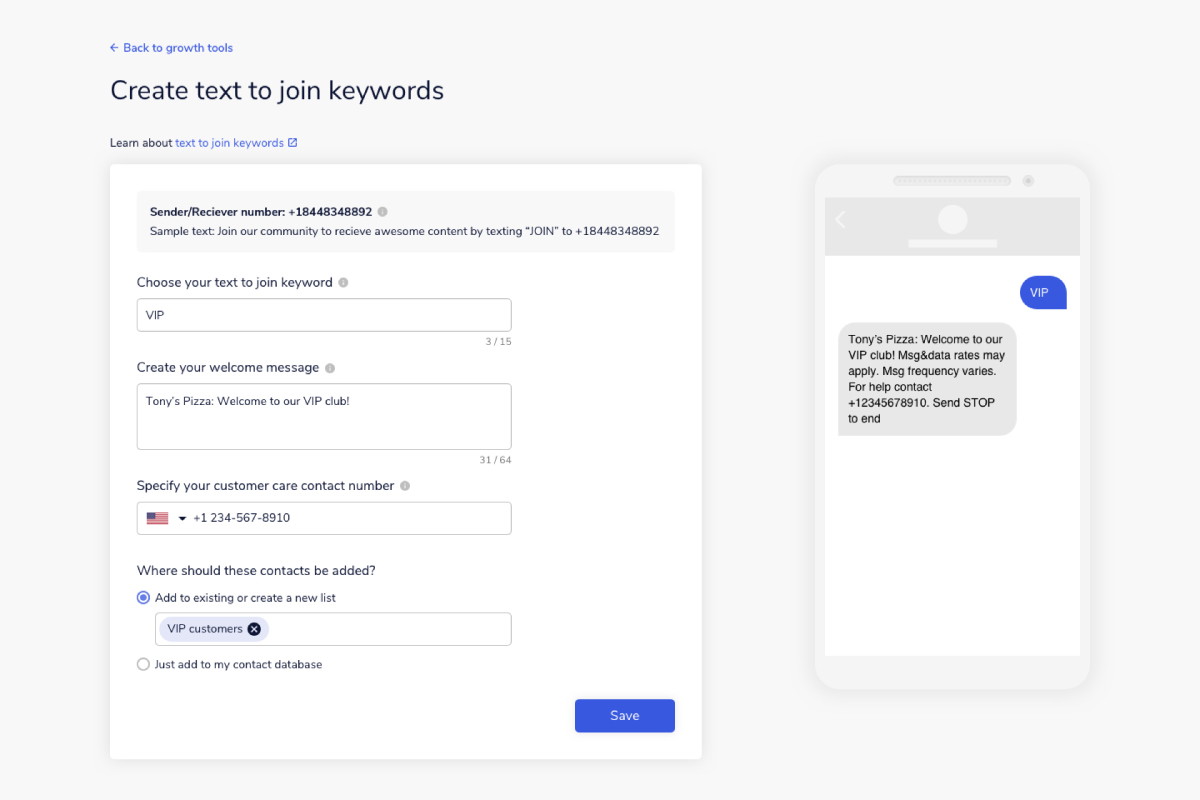 Use text-to-join keyword growth tools to kickstart your contact list.
Once you gather new contacts, you can quickly leverage your high open rates by catering to different audiences.
Filter your customer database and segment your audience to target your messaging with precision.
You can also use details from your customers' personal shopping history or demographic to customize the landing page in ways that are sure to grab their attention.
And Mobiz makes it a cinch to insert your own landing page template and then let the personalization technology deliver a unique experience to all your customers.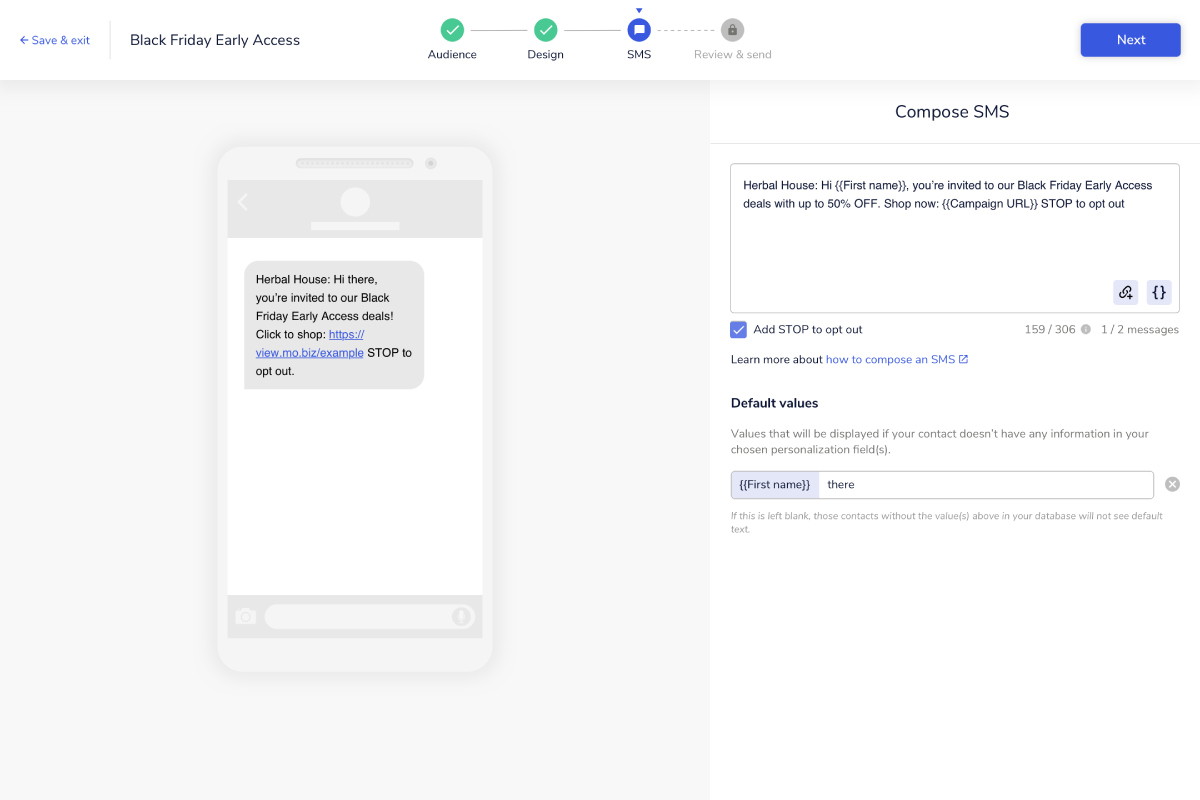 An easy-to-use interface helps you use customer data to create a totally personalized SMS landing page every time.
Best of all, you can still use your existing SMS sender by seamlessly integrating Mobiz's personalized landing pages.
You'll be able to import all of your existing contacts and any additional data you've gathered, then simply select the landing page you want to generate.
Mobiz even helps you export your customer data and personalized SMS landing page links, so it's easy to import them into your existing SMS sender.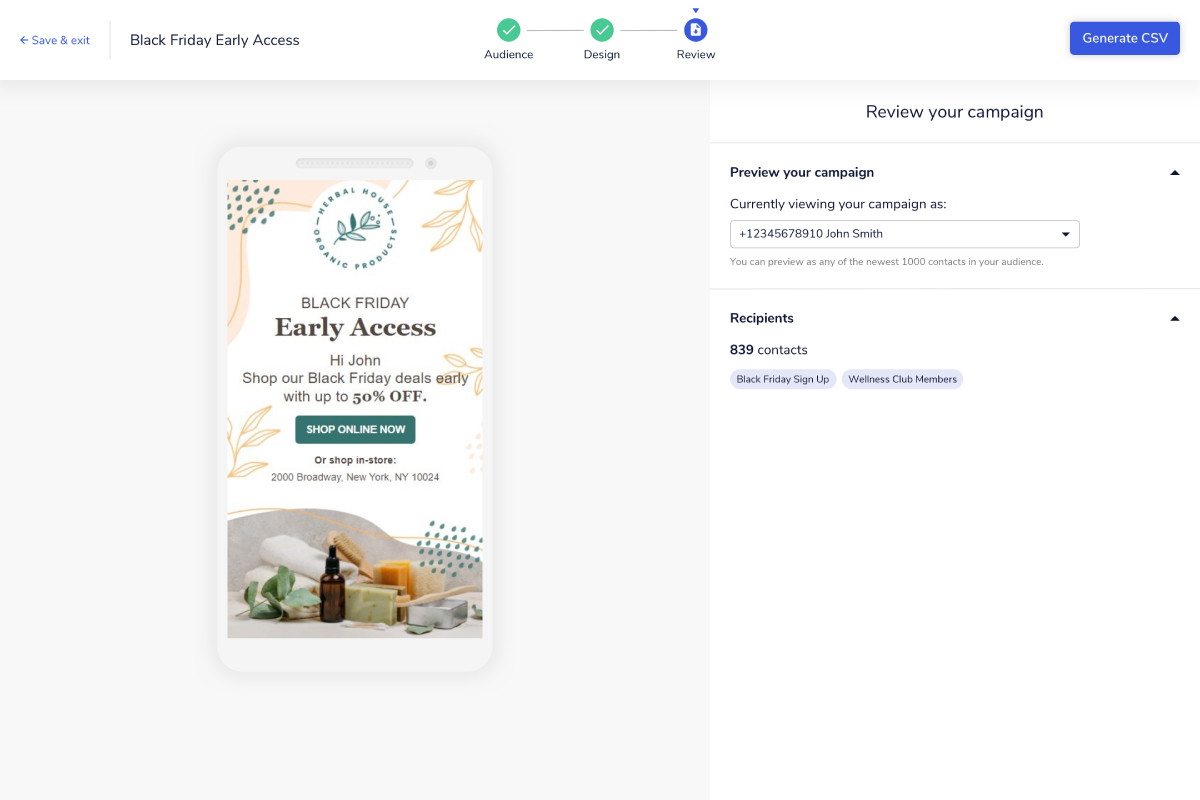 Quickly export personalized SMS landing page links and send them via your own SMS sender.
People respond to brands that understand who they are and what they want. ("My love language is free shipping.")
Mobiz makes it simple to customize your SMS messaging landing pages for each individual, so you can engage your customers and expand your base.
This time, it's personal.